RealEstate Responsive Bootstrap Theme
This is our brand new premium bootstrap theme for real estate field. We are proud to introduce this product to our customers, because of its beautiful, elegant and functional design. There are many real-estate companies out there that would like to digitalize the information they have so that it is more accessible to their customers or people interested. We understand how competitive it can get and how hard of a process it might be to choose a house, for example, for people.

Our team thinks that in the era of technology, every real-estate company should have their own website, where people can quickly take a look for what they might like or not, make online payments or simply search for the opportunities. Therefore, we created this amazing bootstrap theme, which is responsive.
The theme is made using Bootstrap and JS frameworks and has the ability to alter its design when users view it from different devices. Having responsive design nowadays is very important as people started using tablets and smartphones. Actually, that is the reason that they needed to have some framework that would adjust to the technology change. The template is made using latest technologies and has amazing documentation and is very easy to customize. Any HTML editor would perfectly work for editing this theme.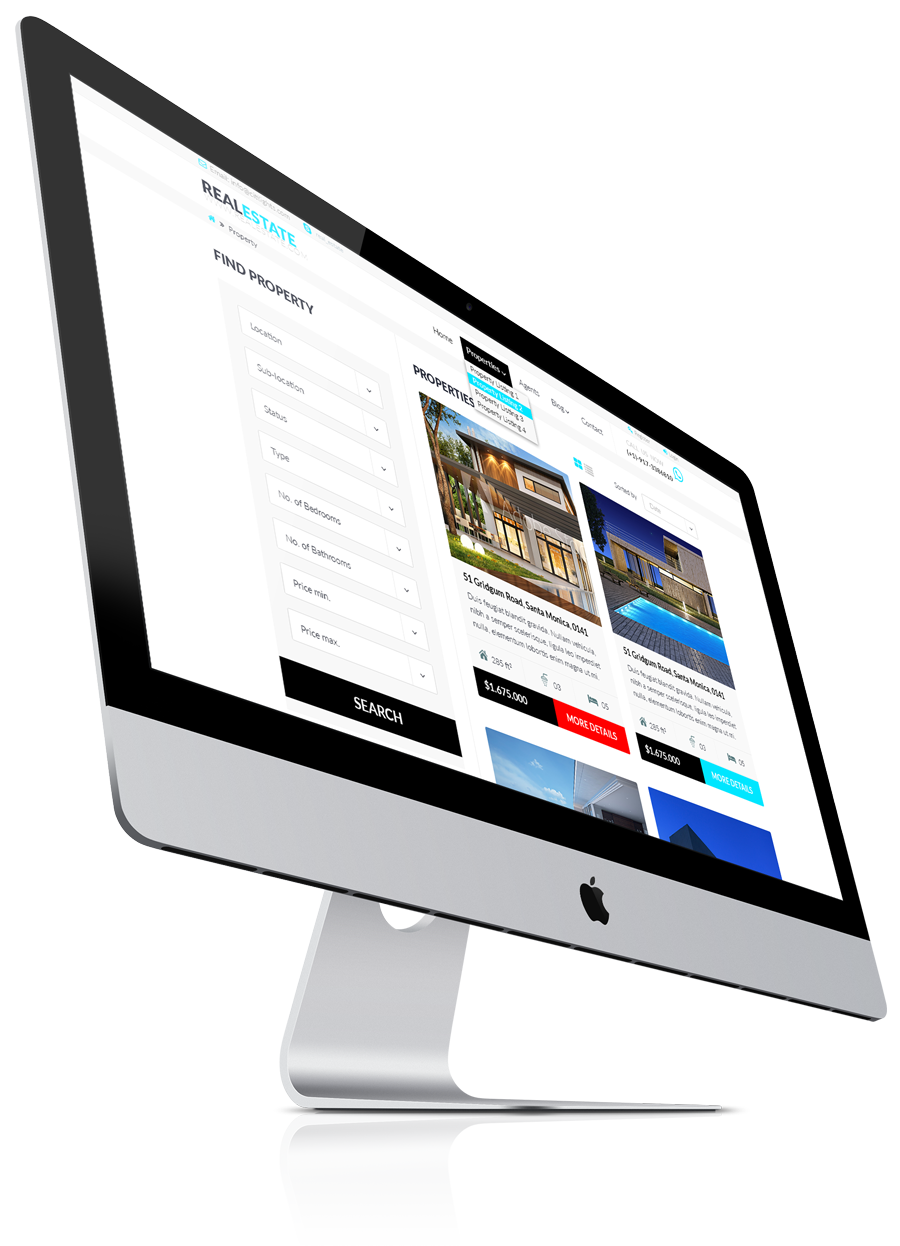 The real estate theme includes many pages that you might need, some have Google Maps included in them, others have different kinds of search boxes that might be convenient, slideshows, contacts and blog page. As we already mentioned, it should be very easy to edit, however, if you have any concerns or questions regarding the theme, please do not hesitate to contact us. Write your question in the comments section below and our support team will reach back to you very soon with video tutorial created just for you that will guide you step by step to make changes.