FLEXTOP - WordPress Woo-commerce Multivendor Online Marketplace Theme
We would like to represent Flextop a woo-commerce WordPress Multivendor Online Marketplace template. First and foremost, this template is one and only, there are few such kind of templates on our site. Other than that, it is WordPress Woo-commerce template and full functional electronic Multivendor Online Marketplace with its banners and advertisements.
Lets explain what multivendor indicates. Lets discuss it on the example of Amazon. It has the same function as Amazon.com has. On the Amazon you can register and put up your product on the sale. When Amazon reviews it and approves that it meets all the requirements than it will be up on sale. When the customer reviews this product and buys it, Amazon gets its percent from the money and the seller gets its percentage.
Our Flextop multivendor marketplace works the same way as we have discussed above. In this template we have already installed "Dokan" multivendor plugin, which can be downloaded and seen on the wordpress.org official website, here: https://wordpress.org/plugins/dokan-lite/
On the top of the template, you can see an icon which says "Sell your product" (see screen below),


when you click on it you are transferred on the page which is a registration form and the other is login form.

On the registration form you can see two radio check box:
"I am a customer";
"I am a vendor".
see screen below: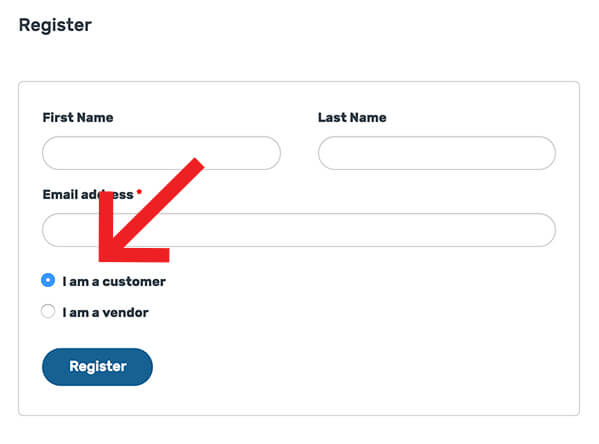 If you are a customer you check up the very first box and if you want to be a seller on this marketplace you check up the second – "I am a vendor".
When you click on the "I am vendor" button instantly drops down a form where you should indicate the information, which it demands to be full field(see screen below)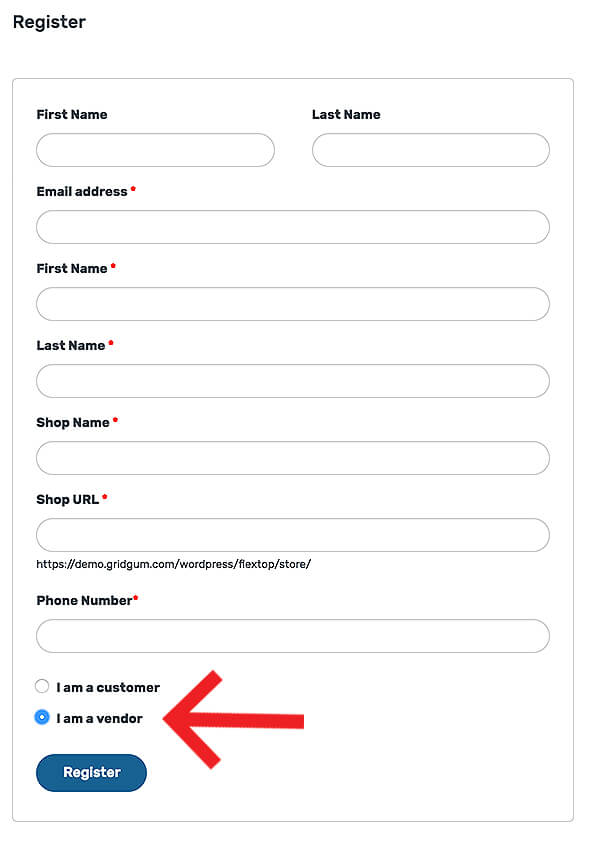 After that you click on register button and it will automatically redirect you on vendors' dashboard. Here you can manage your account and upload your product. Also you will get an email which will give you information about the username and password that is required to login in dashboard. When you are logged in dashboard as a vendor, you will see that there is all the tools which are useful to upload your products.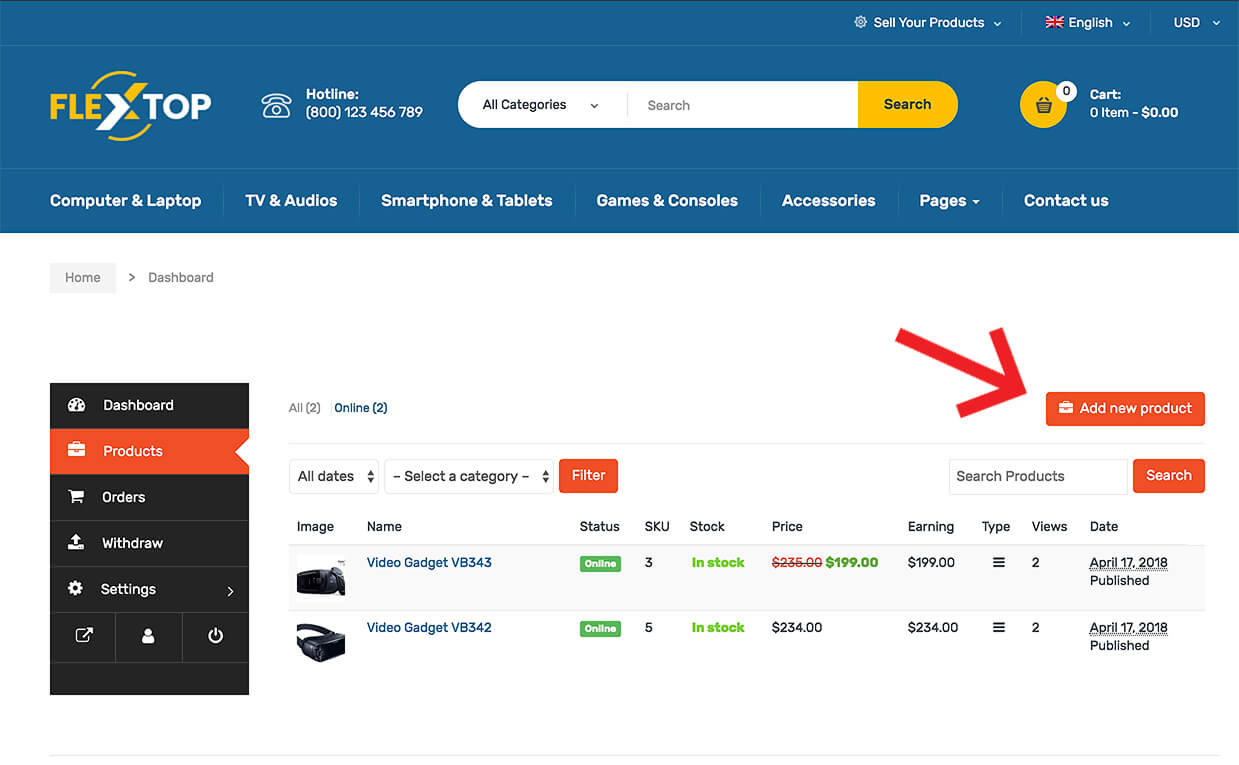 Now appears one question- How should I upload my product?. All this information is given in the documentation which provides video tutorials. It can bee seen after buying Flextop Woo-commerce Multivendor Marketplace Template.
However, when the vendor uploads a product on the website it will not show up automatically. First of all review team will take a look at it and discuss whether it meets all the conditions or not, after that they will approve it. After it is approved it will instantly appear in the online store for selling.
The money will be split into percentages (for example 60%-40%) between the vendor and the web site owner. The vendor will have the information about how much he gets before starting the business with the site.
The site has its withdrawal point and when it reaches it, vendor has the opportunity to withdraw they money.
To say in simple words, and be more clear, this template is the same as Amazon and as we have already mentioned above, there are a few of them on the marketplace.
However, if you find such kind of template, mostly all of them cost a fortune. Thus, we give you our Flextop, which is fully programed and functional. You can check that, when you click one of the product it will automatically appear on the shopping card. You can buy it by PayPal or buy Card, in this case we have PayPal. This is one of the example that the Flex Top is truly fully programmed and functions greatly.
Every detail, such as how to change a slideshow, how to upload a product and etc, are give in the documentation by step-by-step video tutorials, which will greatly help you, and it comes with the template when you buy it.
It will be very helpful for our company if your write all the questions in the comments section, which will help us to improve templates' documentation by video tutorials.