The Travel Bootstrap Template is a comprehensive and versatile website solution for travel agencies, tour operators, and all other businesses in the tourism industry. It provides a user-friendly platform to showcase your travel packages, flight ticket booking services, car rental options, hotel booking pages, and cruise information. The template is designed to make it easy for users to find the information they need and make a reservation quickly and smoothly.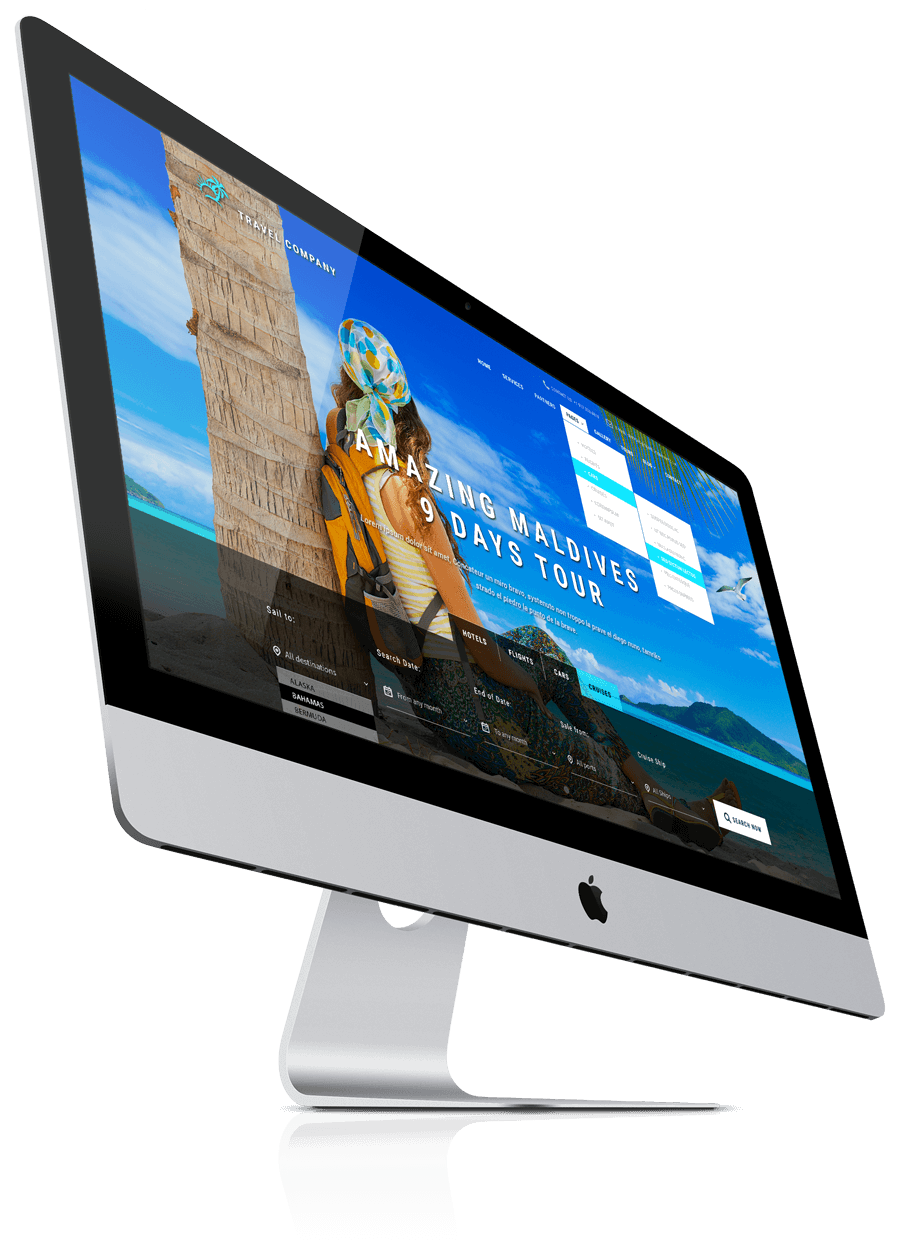 This template is built using Bootstrap, a popular framework that offers responsive design, flexible layout options, and consistent styling across all devices. Bootstrap is easy to use and provides a solid foundation for customizing the template to meet your specific needs. HTML and CSS provide the structure and styling for the template, and you can use any text editor or software that supports these languages to make changes.
The template package includes all the pages necessary to create a complete and functional travel website. These pages include a flight ticket booking page, a car rental page, a hotel booking page, and a cruise page. These pages are pre-designed and can be customized to match your brand identity and specific requirements. The template also includes a working contact form that makes it easy for users to reach out to you with questions or to request more information.
In addition to its stylish design and user-friendly functionality, the Travel Bootstrap Template is also optimized for search engines. This means that your website will be easily discoverable by potential customers who are searching for travel-related information online. The template is also well-documented, so even if you have no prior experience with Bootstrap, HTML, or CSS, you can still easily customize the template to meet your needs.
If you have limited experience with website design and development, we recommend downloading one of our free website templates and experimenting with some customizations. This will give you a good understanding of how Bootstrap, HTML, and CSS work together and will help you to get the most out of the Travel Bootstrap Template.
NOTE: Please note that the template package does not include all original images.