Rent a Car - Bootstrap Website Template
The Rent a Car bootstrap template is a professional and modern website design perfect for car rental businesses. This car rental template is built using the Bootstrap framework, a popular front-end development tool that helps to create responsive and mobile-friendly websites. With this template, you can easily create a website that looks great on any device, whether it's a desktop computer or a mobile phone.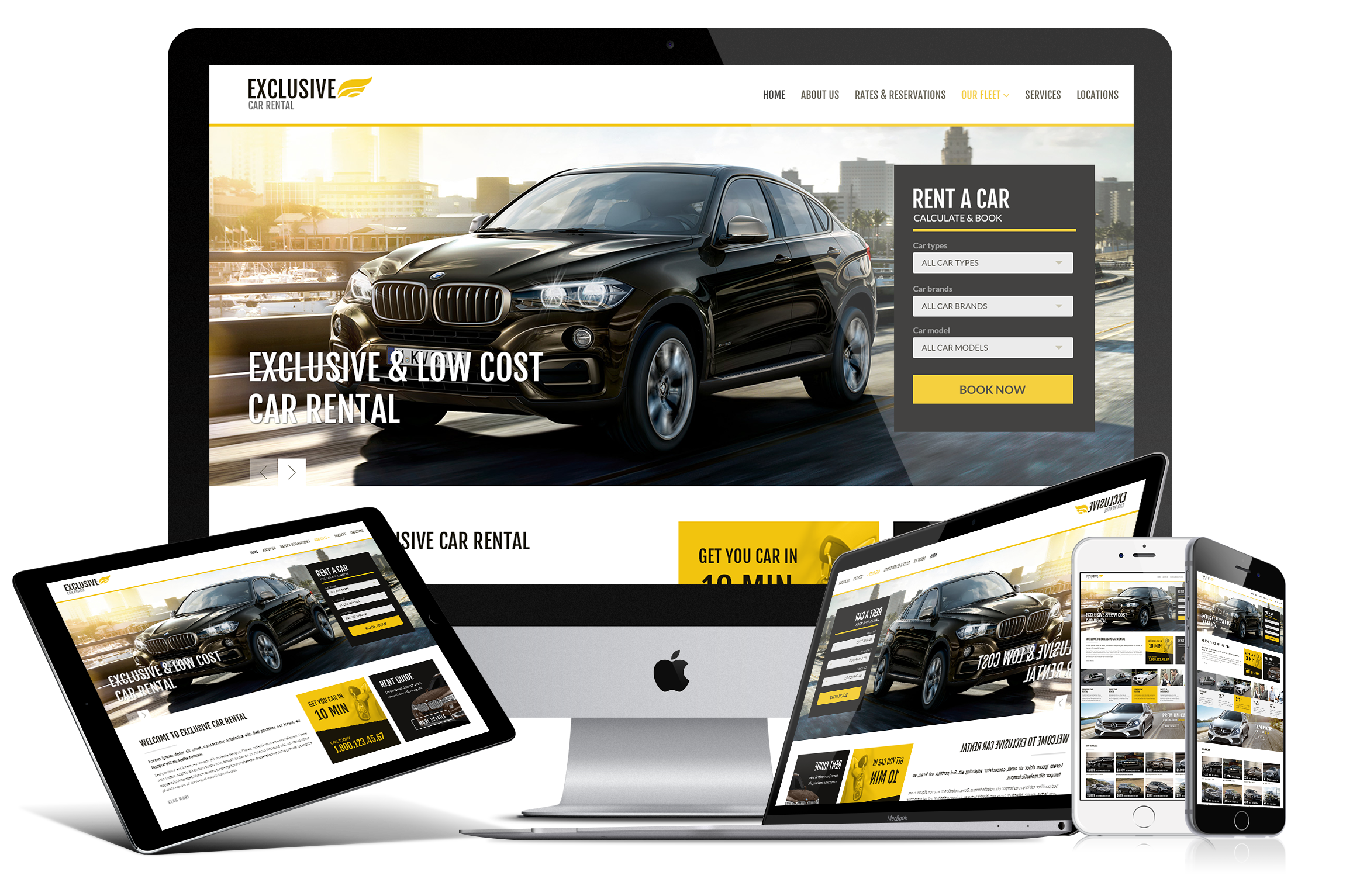 The website template includes several pages, such as a homepage, an about us page, and a car listings page. The homepage features a large banner with a call to action, a section for featured cars, and a section for customer testimonials. The about us page gives visitors an overview of your business and its values, while the car listings page allows them to browse through your available vehicles and view detailed information about each one.
Customizing the Rent a Car bootstrap template" is easy, even if you don't have experience with HTML, CSS, and JavaScript. The template is fully compatible with popular code editors like Adobe Dreamweaver and Sublime Text. You can use these editors to make changes to the template's layout, color scheme, and typography. Additionally, the template is also fully compatible with the WordPress CMS, which allows you to manage your website using an intuitive admin panel.
In addition, this bootstrap website template is fully responsive, meaning that it adjusts to the screen size of the device it is being viewed on. This ensures that your website will look great on any device and that visitors will have a great user experience no matter how they choose to access your website.
The Rent a Car Bootstrap template is perfect for car rental businesses of all sizes, whether you're just starting out or you're an established company looking to refresh your online presence. With its clean and modern design, it is sure to make a positive impression on your visitors and help you to attract new customers.
Also, you can find our other Premium Bootstrap Templates here, we have a huge collection to choose from.
NOTE: The template package includes all original images.