RADIO FM WordPress Template
Introducing the "Radio FM WordPress Template", the perfect solution for online radio stations looking to create a professional and engaging website. This WP template is designed to provide a seamless user experience for both listeners and station owners, with a range of features and options to suit every need.
One of the key features of this online radio station template is the integrated music player and radio stream plugin. The music player is included in the original package, allowing you to easily play and showcase your station's music library. The radio stream plugin, however, is an optional extra that can be purchased separately. This plugin allows you to stream live radio directly from your website, providing a seamless listening experience for your audience.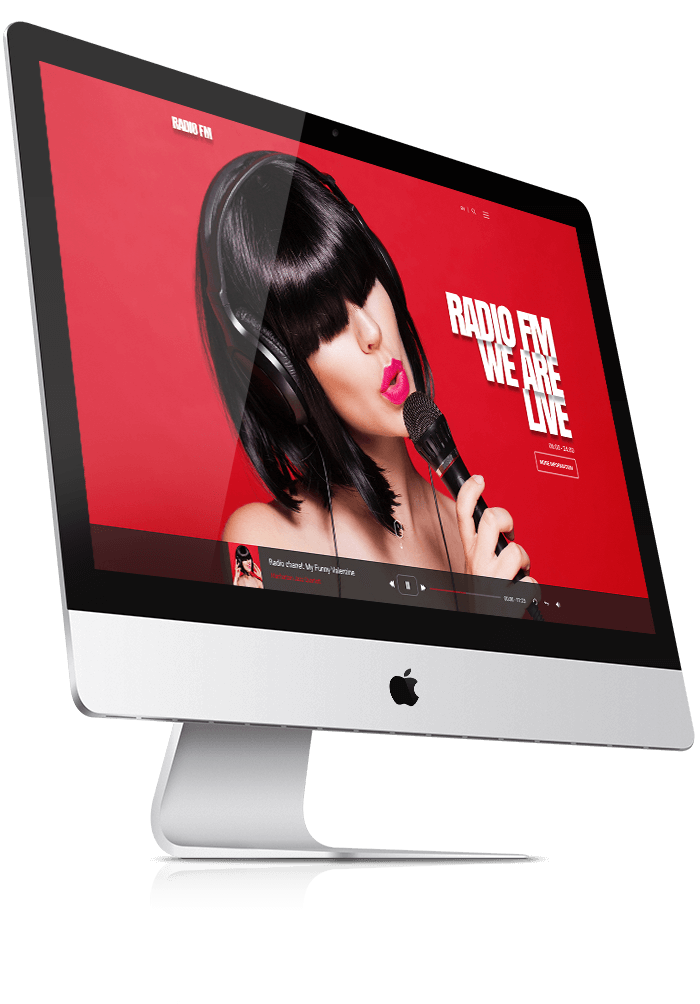 The home page of the radio template is designed to showcase all of the key elements of your radio station, including a slideshow, featured podcasts, featured music, and your best vinyl and CD collections. There is also a section for testimonials, which can be used to showcase positive feedback from listeners. Additionally, the website template includes a contact form, making it easy for visitors to get in touch with you.
The web template also includes several pages, such as an "about us" page, an "artists" page, a "mobile application" page, and a "music" page where you can list all the musicians and their music with a music player. Additionally, there is a "style" page where you can choose which elements you would like to use and customize in the template. The template also includes a blog and blog post page, providing you with a platform to share news and updates with your audience.
This radio station template is built on the WordPress platform, which is a powerful and user-friendly content management system (CMS). This allows you to easily manage and update your website, including adding new content and features, without needing any prior technical knowledge. WordPress is also highly customizable, so you can make the template look and feel unique to your radio station.
In conclusion, the "Radio FM WordPress Template" is an excellent choice for anyone looking to create a professional and engaging website for their online radio station. With its range of features, options, and customization options, it's easy to create a website that truly reflects your station's unique style and personality.