Photo Studio WordPress Theme
For photographers and photo studios, having an online presence is a must in today's digital world. A website is not only a place to showcase your work, but it also helps establish credibility and reach a wider audience. A photo studio WordPress template provides a great platform for photographers to present their work and connect with potential clients.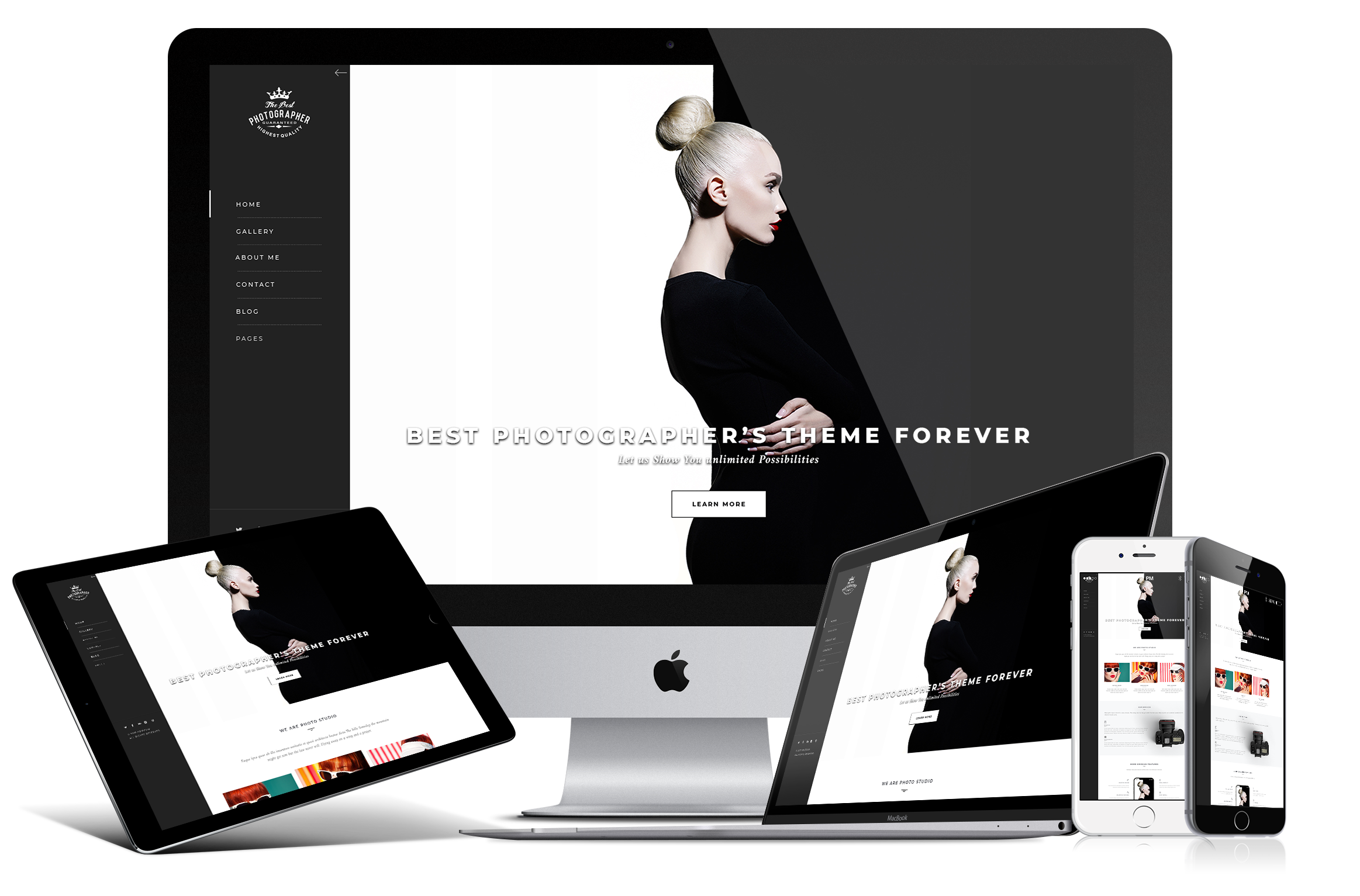 Our Photo Studio WordPress Template is designed to meet the needs of photographers and photo studios. With a range of features and functionalities, this template provides an ideal platform for showcasing the work of photographers. The template features a gallery section with different layout options, including masonry and full width. Each photo also has its own dedicated page, where the photographer can provide a description and additional information about the photo.
In addition to the gallery section, the template also includes an "About Me" page, a contact page, a blog, and blog post pages. This makes it possible for photographers to share their stories, showcase their portfolios, and provide information about their services. The template also includes pages for different types of photography, such as portrait photography, baby photoshoot, still life photography, wedding photography, family photo, product photography, and nature photography.
One of the benefits of using a WordPress template is the ease of use provided by the WordPress Content Management System (CMS). The WordPress admin page provides a user-friendly interface for managing your website, and there is a wide range of plugins and themes available to help you customize your site to meet your specific needs. With WordPress, you have the ability to add, edit, and delete content on your site without the need for technical expertise.
In conclusion, a photo studio WordPress template is a great choice for photographers and photo studios looking to establish an online presence. With its range of features and functionalities, it provides a platform for showcasing your work and connecting with potential clients. And with the ease of use provided by the WordPress CMS, it is possible to create and manage a professional-looking website without the need for technical expertise.
All templates package which are layout on our website includes a 6-month free host account at our partner host company www.m9host.com. If you are new to WordPress, try to download our free WordPress templates and do some customizations. If you are already familiar with WordPress, we have a huge collection of WordPress templates to choose from, so you can find the one that best suits your needs.