Nursing Care - Bootstrap Template
Nursing care is a critical aspect of healthcare, ensuring that patients receive the best possible care in their homes or healthcare facilities. The "Nursing Care - Bootstrap Template" is designed specifically for nursing agencies and healthcare providers, offering a professional and modern website to showcase their services. Built with the latest HTML5, CSS, and Bootstrap framework, the template is fully responsive and can be easily customized to meet the specific needs of your business.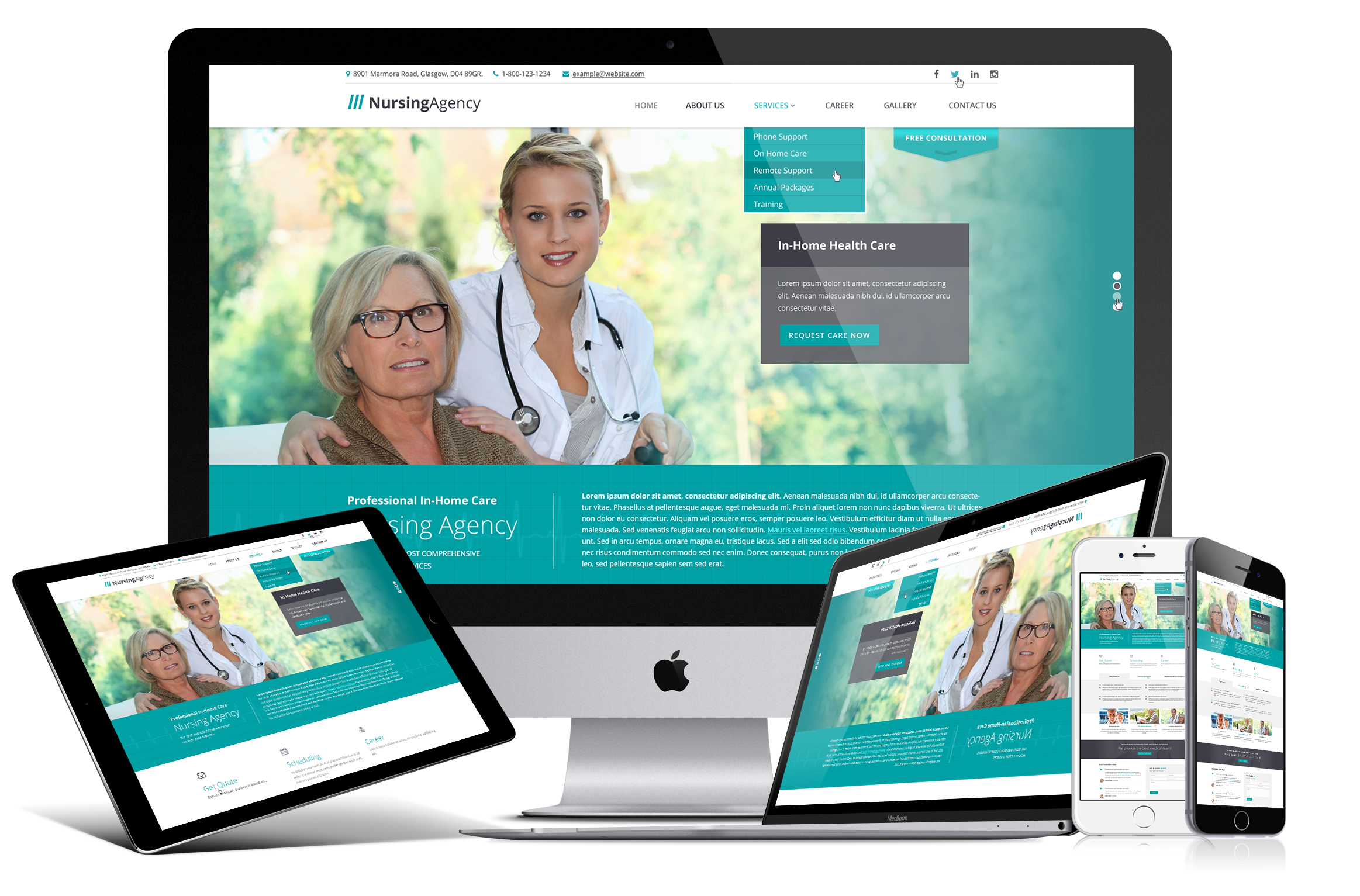 In today's digital age, having a strong online presence is crucial for any healthcare provider, and this template provides a comprehensive platform to display your services, information about your team, and testimonials from happy customers. The template is also designed to be easy to navigate, making it simple for potential clients to find the information they need quickly and efficiently.
When it comes to customization, some basic knowledge of HTML, CSS, and Bootstrap is recommended. However, even if you don't have experience in these technologies, you can still customize the template to meet your needs with the help of a text editor or a drag-and-drop website builder.
If you are new to website design, you may find it helpful to start with one of our free website templates and try customizing it before purchasing a premium website template. Responsive design is also important to consider, as it ensures that your website will look great on any device, from desktops to smartphones. With a responsive design, your website will provide an optimal viewing experience for all visitors, regardless of their device, making it easier for them to find the information they need and engage with your content.