Kindergarten Bootstrap Responsive template
The Kindergarten Bootstrap Responsive template is a perfect solution for those looking to create a website for their private preschool or kindergarten. This template is designed to be user-friendly, making it easy for anyone to create a professional-looking website, even if they have no experience with HTML, Bootstrap, or CSS.
Bootstrap is a popular framework used to create responsive websites, which means the template will adjust to any screen size, making it accessible on desktops, laptops, tablets, and mobile devices. HTML and CSS are used to design and style the template, which can be customized with ease using popular HTML editors such as Adobe Dreamweaver or Sublime Text.
This Kindergarten template includes all the necessary elements you need to showcase your preschool education services, including a section for information about your private preschool or kindergarten, details about your preschool learning programs, and information about your facilities. You can also add photos of your classrooms, playgrounds, and other areas to give visitors a better idea of what your private preschool has to offer.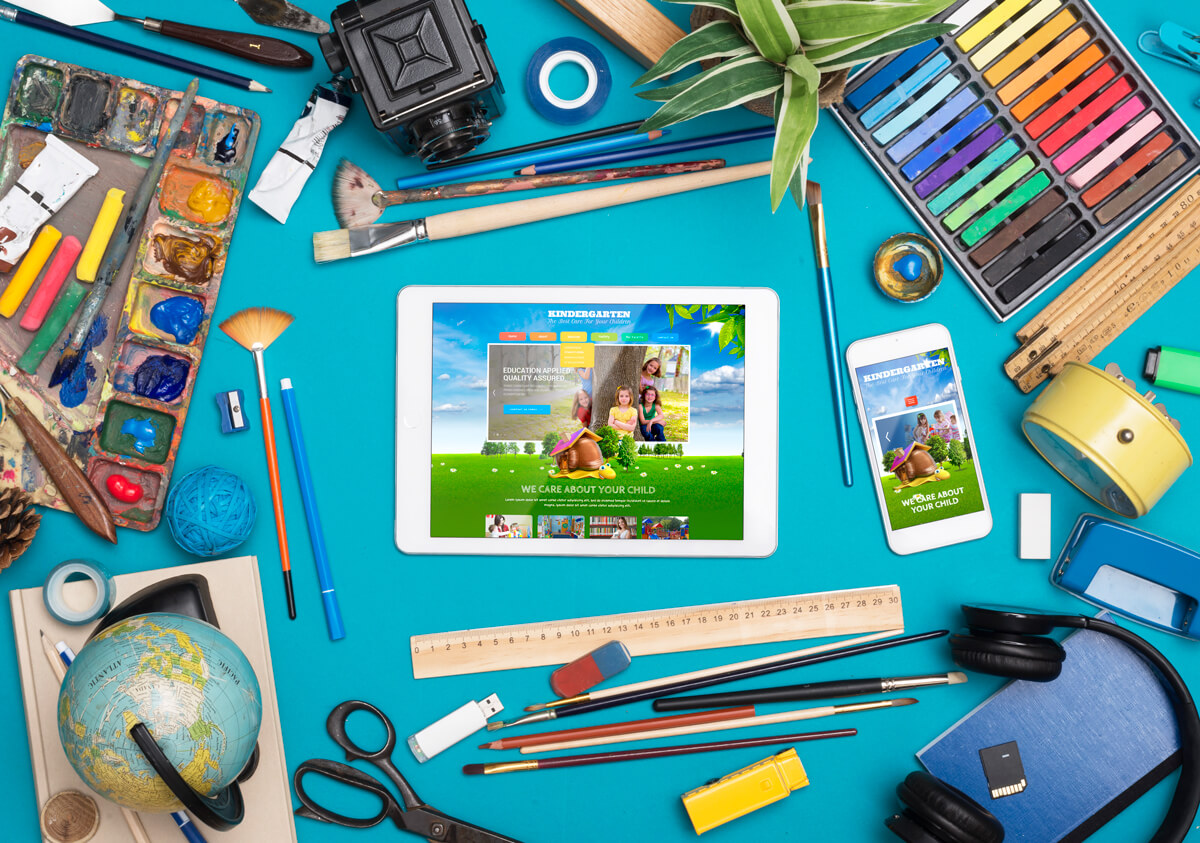 In addition to being fully responsive, the Kindergarten Bootstrap template is also highly customizable. You can change the colors, fonts, and graphics to match your brand, and add your own content and images to make the template truly your own. If you have experience with Bootstrap and HTML, you can even make more advanced customizations, but if you're new to these technologies, you can start by downloading our free web templates and experimenting with some basic customizations.
In case you don't like this Kindergarten template, we have a huge collection of Kindergarten templates where you can choose the template that best suits your needs. So whether you're starting a new preschool or looking to update your existing website, this Kindergarten Bootstrap Responsive template is a great place to start.
Please note that the template package includes all of the original images used in the demo