Mobile Responsive Wordpress theme: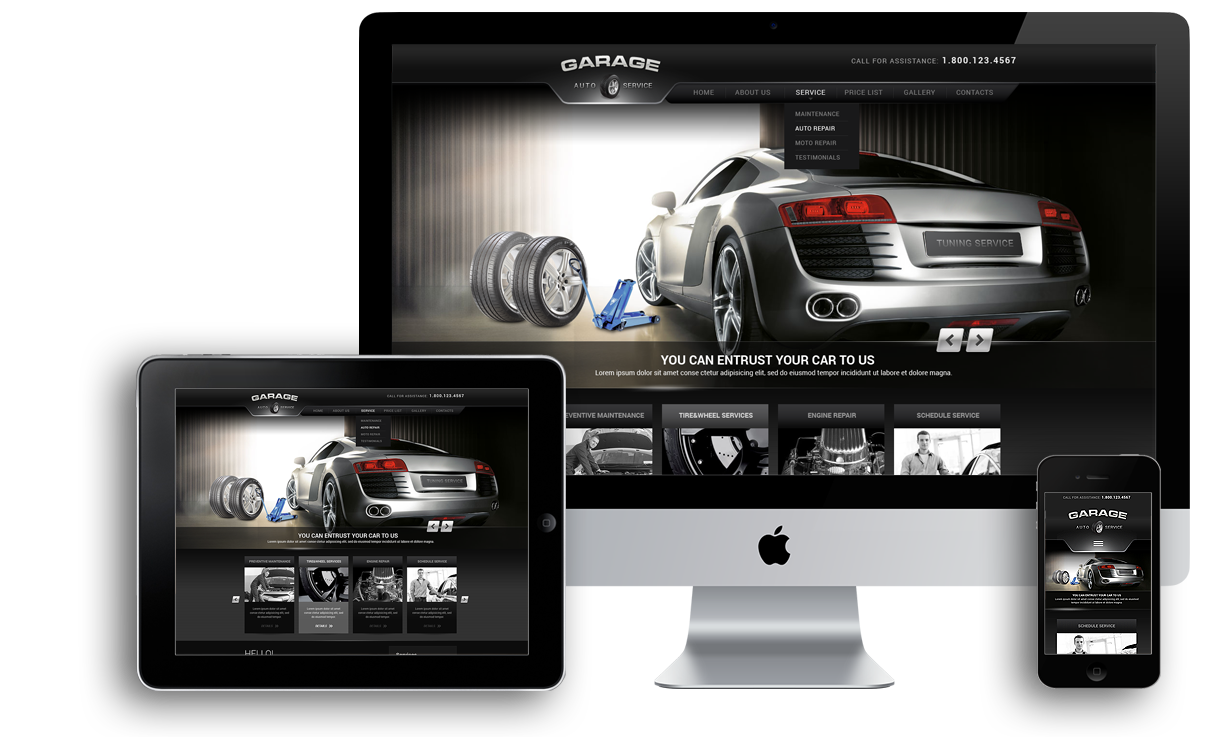 Description:
"Car Repair Service" is a wordpress theme for wordpress 4+ version. it comes with dozens of wordpress plugins and components ready to use. For this template customization does't need any experience in web,Car Repair Service wordpress template is CMS (Content Management System) and has special page for administrator by which you can manage full site, create new pages, add new texts or replace old, upload images, use wordpress plugins and so on..
step by step instructions and video tutorials how to install our wordpress themes on your server can find here:
http://www.wordpress-templates.biz/video-tutorials.html
also we affer for customers who buy wordpress template from us - 1 month free host account at www.m9host.com
more over: wordpress installation service is free for m9host.com customers.
you can download latest wordpress version from here: