Bakery - HTML Bootstrap Website Template
Introducing the Bakery - HTML Bootstrap Website Template, perfect for creating an online presence for your bakery business. This template includes all the necessary elements for showcasing your delicious cakes, breads, and pastries. Whether you run a vegan bakery, an Italian bakery, or a home bakery, this template will help you highlight your unique offerings and attract new customers.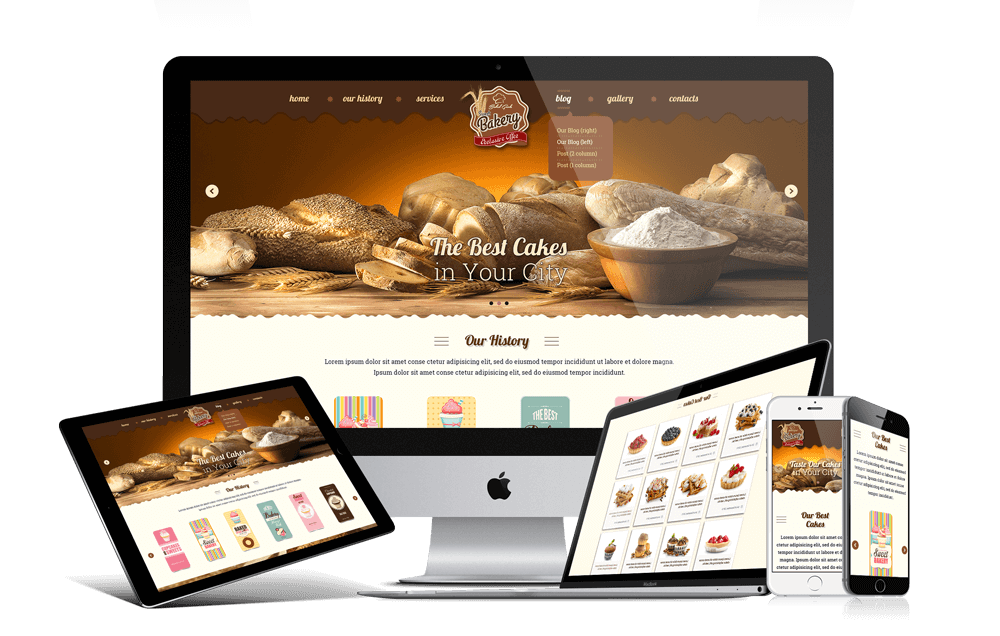 Bootstrap is a popular framework for building responsive and mobile-friendly websites. This template is built using HTML and CSS, which are the standard languages for building websites. HTML provides the structure of the website, while CSS styles it to make it visually appealing. To customize this template, you will need to have a basic understanding of HTML and CSS or you can choose to work with a professional who does.
In case you are not familiar with Bootstrap or HTML, we have a free website template collection available for you to download and experiment with customizations. This way, you can learn more about these technologies and understand how to build a website that meets your specific needs.
This template package also includes a 6-month free website hosting account at m9host.com. You can use this hosting account to host your website and keep it live and accessible to your customers. This is a great opportunity for you to save on the cost of website hosting and get started with your online presence right away.
In case you are familiar with Bootstrap and HTML, we have a vast collection of Bootstrap website templates that you can choose from. All of our templates are built with a focus on usability, performance, and style. You can choose from a range of templates, including those for businesses, portfolios, blogs, and more.
So, whether you are just starting out with your bakery business or looking to revamp your existing website, the Bakery - HTML Bootstrap Website Template is the perfect choice for you. Get started today and take your bakery business online with ease.